Briton ® Refrigerant Gases
Rhodia Chemicals Ltd. United Kingdom is a manufacturer/supplier of Briton® Refrigerant Gases in the HVACR industry, refrigeration and air conditioning market. Offering wide range of products like fluorocarbon refrigerants including HFCs, and HCFCs as well as full range of environmentally safe natural refrigerants and Hydrocarbon Refrigerants.
Refrigerants can be broadly classified as Fluorocarbon Refrigerants & Natural Refrigerants with Hydrocarbon Refrigerants been part of it.
Rhodia Chemicals Ltd. UK. manufacture commercialized gases and refrigerant under Briton® Refrigerant brand, known throughout the world and, since its inception, synonymous of quality, safety and professionalism in the HVAC world.
Under Briton® Refrigerant brand, Rhodia Chemicals Ltd. UK. sells and constantly updating a wide range of refrigerants, in order to keep up to the market trends and regulatory adjustments. This indicates a move towards better performance gases, with lower global warming potential and with reduced environmental impact.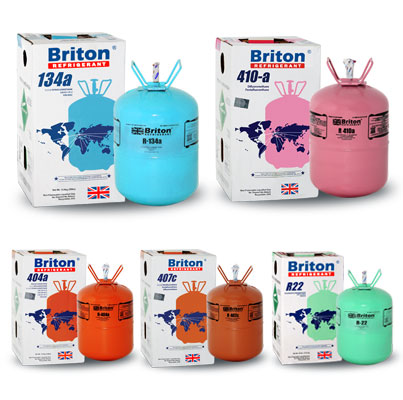 | HCFC | HFC | Natural Refrigerants | Eco-Friendly |
| --- | --- | --- | --- |
| R22 | R134a | R600a | R1234yf |
| R124 | R404a | R290a | |
| R141B | R407c | R601a | |
| | R410A | R170 | |
| | R417A | R1270 | |
| | R507A | R717 | |
| | R508B | R744 | |
| | R32 | | |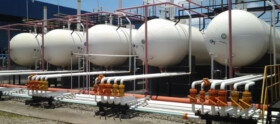 High Purity Hydrocarbons
Rhodia Chemicals Ltd. UK. has become a world leading provider of high purity hydrocarbons in the refrigerant, pharmaceutical, industrial, electronics, and agricultural chemical industries. We are also a supplier of Briton® MAPP Power Gas welding & brazing cylinders.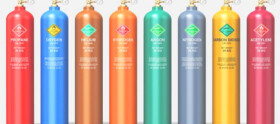 Specialty Gas
Specializing in high purity refrigerant hydrocarbons for projects. These products consist of Propylene, Propane, Ethane, Ethylene, N-Butane, Isobutane, Pentanes, Isobutylene, Butene, Hexene, Hexane, HCL, CO and cryogenic liquids, Ethane, Ethylene, and Methane.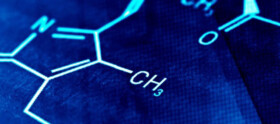 Specialty Gas Services
At Rhodia Chemicals Ltd. UK, we truly believe that our success depends on yours. Rhodia Chemicals Ltd. UK. has an impressive worldwide resume for successfully supplying high purity hydrocarbons worldwide for a vast array of applications and services.
Countries We Serve and How We Serve Them
Rhodia Chemicals Ltd. UK has dedicated export sales teams located in United Kingdom, China, and Dubai to take care of your export needs. Our regional sales representatives are available to assess your purchasing needs to help you find the high quality refrigerant gases or chemical product solutions and services. We serve businesses across the world. To learn more about Briton Refrigerants Export and how our team can help keep your sales running smoothly, email: [email protected] or call +44 736 7777 000.
| Middle East | Africa | Other Countries |
| --- | --- | --- |
| United Arab Emirates | Libya | India |
| Saudi Arabia | Nigeria | Singapore |
| Oman | Ethiopia | Sri Lanka |
| Kuwait | Kenya | Pakistan |
| Bahrain | Sudan | Afghanistan |
| Egypt | Uganda | Azerbaijan |
| Jordan | Ghana | Uzbekistan |
| Yemen | Zambia | Tajikistan |
| Lebanon | Tunisia | |
| Iran | Gambia | |
| Qatar | Senegal | |
| Turkey | Seychelles | |
| Cyprus | Congo | |
| | Malawi | |
| | Namibia | |
| | Lesotho | |
| | Benin | |
| | Djibouti | |
| | Guinea | |
| | Côte d'Ivoire | |
| | Gabon | |